Facebook introduces new features such as Messenger room, more people on Whatsapp video call and other things to make lockdown easy for people.
Products on Facebook have also been about linking people. Through the years we've concentrated on making people feel connected to each other even though they're not in the same place. Today, most of us bridge the gap with video. We're going to switch to more interactive channels like the AR and VR tomorrow.
Facebook has been feeling the need for real-time content lately. Every day, more than 700 million users engage in calls between WhatsApp and Messenger. Video calls to Messenger and WhatsApp more than doubled in many countries, and views of Facebook Live and Instagram Live videos increased dramatically in March. But there's plenty to do to make it feel real-time.
There should be casual, not tense time spent with each other. Today Facebook is launching new features for apps across our products that make video chat and live streaming simpler and more natural to help people feel like they're together, even though they are — or have to be — physically separate.
Messenger Rooms make it easy for friends, loved ones, and others who share your interests to spend quality time. Build a room right from Messenger or Facebook, and invite everyone to join your video call, even if they have no Facebook account at all. Shortly there will be up to 50 people in rooms with no time limit.
Host parties, get a book club together, or just hang out with friends on the couch. You don't have to call someone and hope it's a good time, or first check the calendar for anyone. Using News Feed, Groups, and Events, you can launch and share rooms on Facebook so it's easy for people to drop by. We'll soon be adding ways to also build rooms from Instagram Direct, WhatsApp, and Portal.
Messenger Rooms are rolled out this week in several countries and will extend to the rest of the world in the weeks to come.
Expanding WhatsApp Group Calls
WhatsApp calls are just another way of staying in touch. You'll soon be able to get group voice and video calls on WhatsApp with up to eight users. As before, these calls are encrypted with end-to-end encryption, so that no one else, not even WhatsApp, can access or listen to your private conversation.
People turn to Facebook Live and Instagram Live for fitness classes, cooking lessons, faith services and more so we add features to make them even more useful.
On Facebook…
We're bringing Live With back so you can add someone else to your live stream, no matter where they are in the world. Bring a guest speaker, interview an expert, or give a friend a show.
You will only be able to mark Facebook Events as online and add Facebook Live in the coming weeks so that you can broadcast to your guests. We aim to incorporate the opportunity for Pages to charge for access to events with live videos on Facebook to benefit creators and small businesses-everything from online performances to workshops to technical conferences.
You can now attach the donation button to live videos anywhere charitable fundraisers are available to help raise funds for causes.
We make watching live video simpler so that you can watch or listen anywhere. You now have the option to only listen to the audio if you have minimal data or a spotty link. If you don't have a Facebook account, most live public videos are now available on the web and some pages will share a toll-free number that lets you listen to the audio from any phone.
You can use the latest Facebook Gaming app available on Google Play to anime stream games from your phone to Facebook. The app also lets you quickly play games, watch your favorite streamers, and explore new gaming communities. Tournaments are another modern game streaming feature that allows you to build, play, and watch the match in one location. Tournaments are available today on Facebook, and will soon be available for the Facebook Gaming app.
We're spreading Stars to more Sites and more countries to help you support some of your favorite creators. When you buy Stars, when they're streaming, you can give them to the developers and they will earn 1 cent for each Star.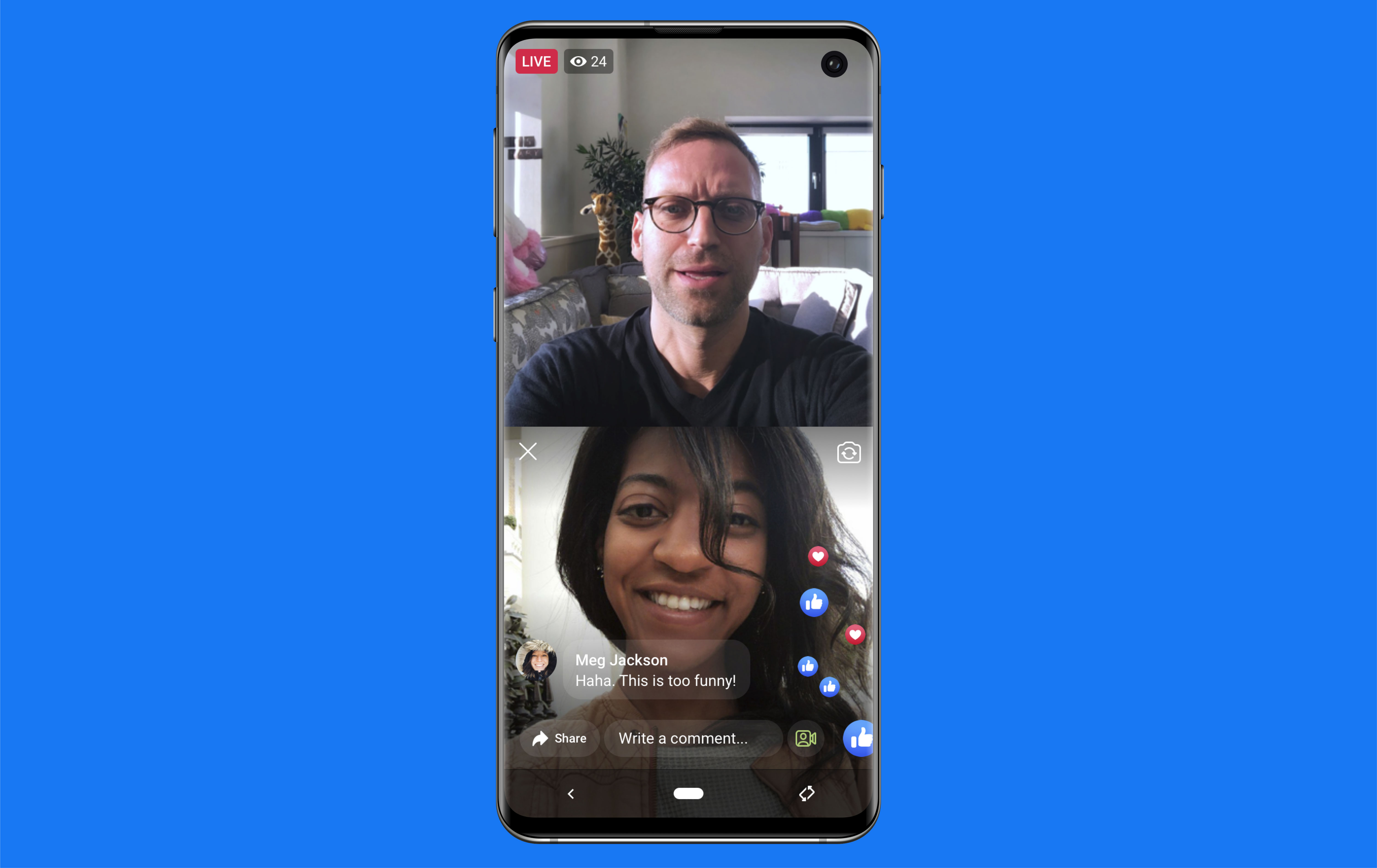 On Instagram…
You can now use your laptop to watch and comment on live videos. Follow on a bigger screen with the yoga session, or listen to a live performance while you are working.
You will soon be able to save your videos to IGTV after you go live so that they hang around longer than the 24-hour mark in Stories and are easier to find for others.