We are still left with months from introduction to OnePlus 7 this year, but rumors began to exploit in the market about new features of OnePlus. There is no such official announcement for any new features from Chinese OEM. OnePlus last year confirmed the development of a 5G phone.
In terms of internal hardware, OnePlus is to give similar treatment as previous iterations. While the OnePlus 6 was seen borrowing the "notch" design from the iPhone X which was criticized. Reports say that; OnePlus 7 might see a major change in its designing factor.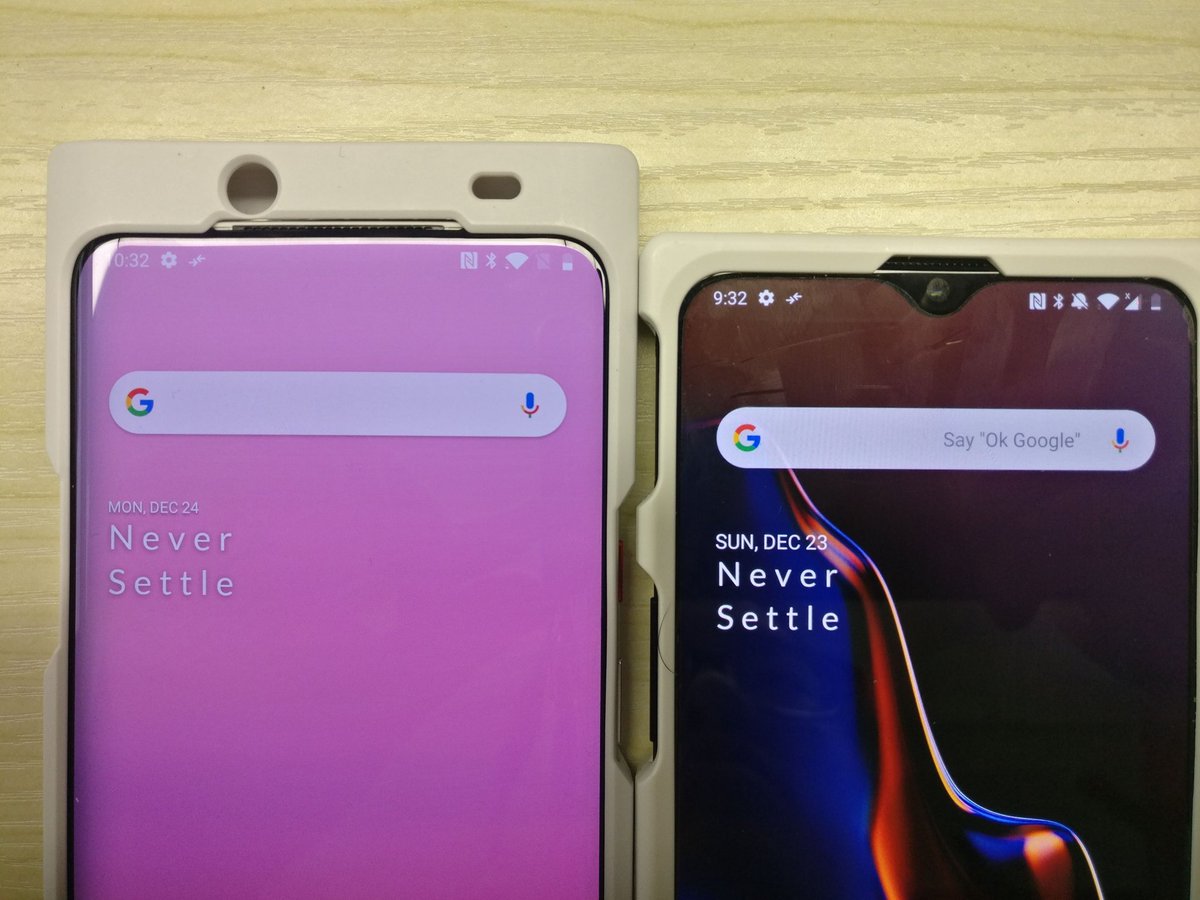 Source: Twitter
Design and display
All the mobile manufacturers are trying to minimize the bezel on the screen to make it look more appealing. They are trying to implement it in their own way. Manufacturers like Samsung and Honor are reported to take on hole-punch approach. OnePlus is taking the route of the sliding mechanism, like Mi Mix 3 or Oppo's Find X, where the camera is hidden behind the display and comes out only when required. This makes the front of the phone more appealing but the durability of the slider mechanism is a question to be considered.
OnePlus is also rumored to have circular camera design at its back much like the Nokia Lumia 1020. If this turns out to be true then it will be a major departure from their earlier design approach.
On the display side, OnePlus is stuck on Full HD display panels since the launch of their first smartphone, OnePlus One. People want to see an upgrade in this department too. There is no information regarding this is as of now but we can hope that OnePlus 7 comes with a Quad HD display. Another feature which the people are demanding is support for HDR streaming. This feature might make it into the OnePlus 7. The company's co-founder and CEO, Carl Pei posted a thread in the community forum of OnePlus about the same. Company executive in the same thread added, "HDR streaming requires support both from the hardware side and content providers side. Here we are talking about whether our future smartphone should support HDR streaming in this popular app."
Processing hardware and OS
It is known for his hand to hand journey with technology to provide the latest features to its user. The company in last year android summit confirmed that next OnePlus will be equipped with powerful Qualcomm Snapdragon 855 chipset. The report says OnePlus 7 is to be introduced with the latest Android OS. Latest Android is Pie which may gradually upgrade itself to Android Q.
Camera
Front-facing Camera might have 48 MP camera sensor with dual lens setup. Camera setup with previous OnePlus 6 and 6T was the same and did not offer optical zoom capability. Rumor has it that it might borrow Oppo's 10x optical zoom technology to make its camera more worthy.
Battery capacity, 5G variant
The smartphone might come up with ultra-fast technology Warp Charge 30 which was introduced with the previous edition. It claimed that Warp Charge 30 offers a day's power in just 20 minutes.
The company confirmed that it will be one of the first company to release a 5G phone. Sources claimed after the next phone will be introduced with the 5G feature. After reading the source news company said 5G won't be part of this series. It will totally be a different phone.
#oneplus #smartphone